Meet Our Team
---
Dr. Cook D.C.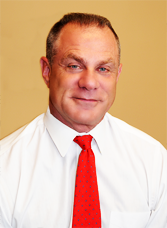 The Churchill Physical Health Center, S.C. was established in 1956 by Dr. Churchill D.C. Originally located in Lockport, the office made its first move to the lower level of Dr. Churchill's home and then relocated to its present location in 2008. In 1992, Dr. Churchill D.C.retired to Florida and placed the practice in the capable hands of his stepson, Dr. Ted Cook D.C. Dr. Cook D.C. attended Northern Illinois University and the College of St. Francis majoring in business. He then joined the family adhesives business and worked there for five years before returning to school to pursue his goal of becoming a chiropractor. While in chiropractic college, Dr. Cook D.C. was selected to be an assistant instructor in physical diagnosis and spinal manipulation. He received a Bachelor of Science degree in 1988 and a Doctorate in Chiropractic in 1991, from Logan Chiropractic College in St. Louis, Missouri, graduating cum laude. Soon after graduation Dr. Cook D.C. was asked to be the strength coach for the Joliet Jets swim team for two years.
Dr. Cook D.C. continued his post graduate studies and became certified in 1998 to perform Manipulation Under Anesthesia (MUA) on complicated spinal cases.
In addition to his extensive post graduate course of studies, Dr. Cook D.C. is certified to do Impairment Rating and the Cox Flexion/Distraction technique.
Dr. Cook D.C. is currently the owner of Churchill Physical Health Center S.C.
---
Dr. Cynthia Kadela D.C.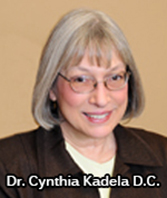 Dr. Cynthia Kadela D.C. graduated from National College of Chiropractic in 1981. She was the first female chiroprator in Will County and has been in practice at the Churchill Clinic for 23 years. Her post graduate education has included seminars at the renowned Gonstead Clinic.
---
Our team of Doctors is striving to continue the family tradition of excellence at the Churchill Physical Health Center, S.C.